Dating apps have made it easier than ever to find love because they are convenient and accessible. But with so many options out there, it can be hard to choose the right dating app. In this article, we will talk about some of the best online dating apps that are popular because they are easy to use, have cool features, and have helped people find success in their love lives. This will make it easier for you to navigate the exciting world of online dating.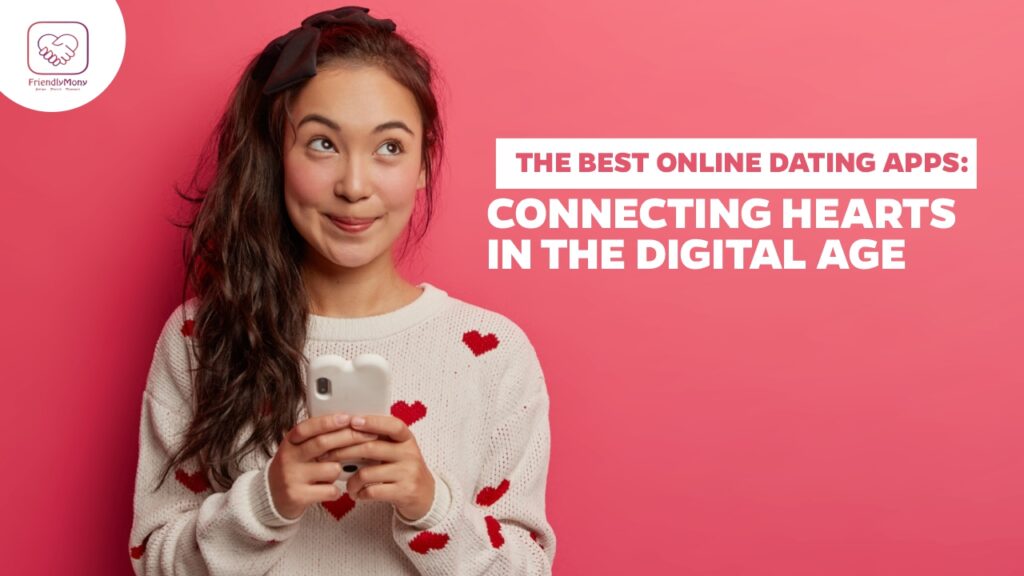 FriendlyMony
FriendlyMony is a dating app that aims to provide an exceptional user experience for individuals seeking love and connections. The app emphasizes authenticity and trust by verifying every profile on its platform. Users can engage in captivating conversations and connect seamlessly through chat and video calls.
The app also offers an advanced search feature, enabling users to discover their ideal partners from anywhere in the world. With the ability to chat extensively and experience face-to-face interactions through video calling, FriendlyMony aims to create meaningful connections and unforgettable memories
Tinder:
Tinder is a very popular and widely used online dating app that many people know about. It changed how people think about and use online dating. The app shows you different profiles, and you can swipe right if you're interested or left if you're not. Tinder is easy to use, and a lot of people use it. It matches you with people who are nearby based on where you are. It's good for finding casual relationships or serious ones. You can also pay for extra features like unlimited swiping, connecting with people worldwide, and seeing who likes your profile.
Bumble:
Bumble is a unique dating app that empowers women. Only women can start conversations with men, giving them more control. People love Bumble because it promotes respect and inclusivity. It's not just for romantic partners, but also for making friends (Bumble BFF) and professional networking (Bumble Bizz). Bumble's cool design, features, and support for women's empowerment make it a popular choice for meaningful connections.
OkCupid
OkCupid is a popular online dating app. It matches people based on compatibility using a detailed questionnaire. It's inclusive and has options for different genders and orientations. The app has features like DoubleTake to show compatible profiles. It's great for both casual and serious relationships.
Hinge
Hinge is a popular dating app that focuses on real connections and meaningful conversations. It encourages users to create detailed profiles and provides prompts to start interesting discussions. The app considers mutual friends, interests, and preferences to find better matches. Hinge asks for feedback on dates to improve its algorithm. With its goal of fostering long-term relationships and easy-to-use design, Hinge is great for people who want deeper connections in online dating.
Match.com
Match.com is a well-known and respected online dating app. It has helped many people find successful relationships. Match.com has lots of users and great search features to help you find potential partners. You can customize your experience with detailed profiles and personalized filters. They also organize events and offline activities to help you connect better.